It sucks.
Fox/20th Century doesn't know how to make hero movies and now they are trying to get approval for a live action X-Men TV series.
Fantastic Four opening weekend: $26 Million.
Watched a CAM version of it. It's boring. It's not "fun". It's very short on character development. They simply don't understand what makes an entertaining movie. It's a shame Marvel was in such bad shape in the 90's that they had to make the movie deal with Fox.
Susan Storm's hair at the beginning of the film and then at the end of the film. Those cosmic rays sure did a number on it!
Deadpool looks like it might be entertaining. Maybe Fox should sell the rights of X-Men and FF back to Marvel and focus on that. A Marvel made X-Men movie would be awesome. Instead we'll get X-Men: Apocalypse with characters that look like this: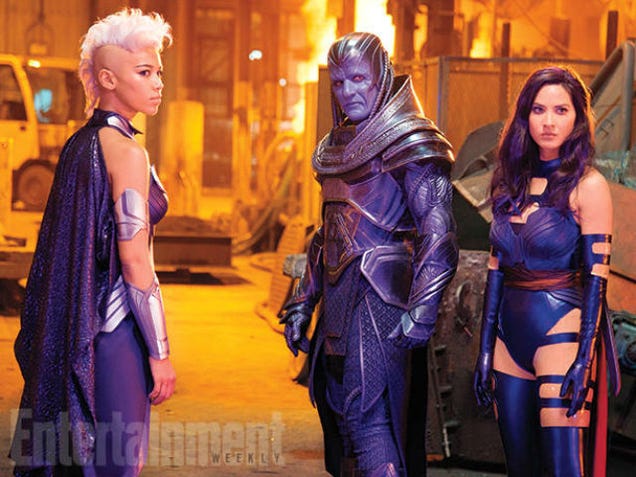 Apocalypse looks ridiculous. They may as well have used Arnold's Mr Freeze costume or the bad guy from Tron.