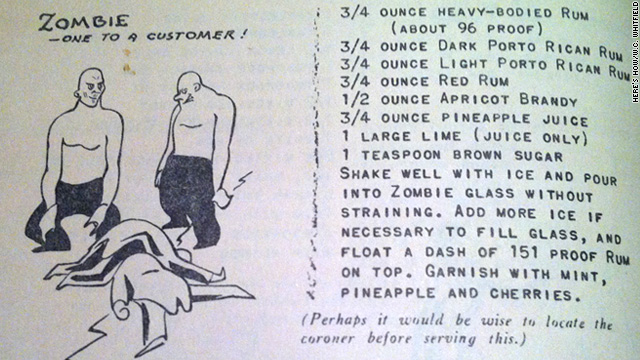 "Pour into Zombie glass..."
On National Rum Day, enjoy the rummiest classic recipe we could find. From our 1941 edition of W.C. Whitfield's drink mixing masterpiece 'Here's How' - a Zombie cocktail that calls for no fewer than five (5) different varieties of rum.

And if we had any braaaaaiiiiiiiiiiiinssssssss, we'd recall where we'd last seen our Zombie glass...
http://eatocracy.cnn.com/2011/08/16/zom ... ?hpt=hp_c2